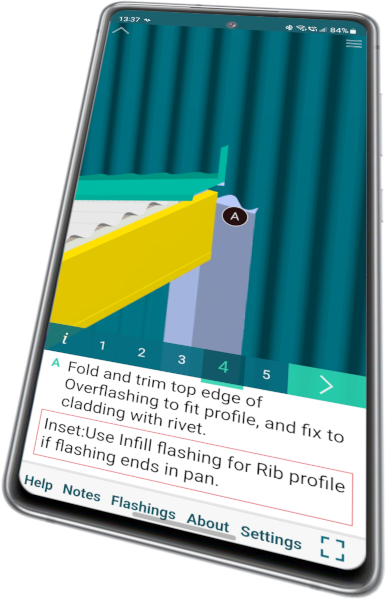 Subscribe RANZ/NZMRM RANZ Roofing Guide makes the RANZ How To On-Site Guide series interactive and available to roofing professionals, from any nominated device.
You can easily reference the reliable solutions to common roofing challenges - in 3D, whether at your desk or onsite.
Your organisation's subscription to the RANZ Roofing Guide series provides you and your team full access to the step-by-step interactive illustrations.
These provide guidance to assist with best-practice installation of roofing products to New Zealand conditions.
This online application is based on the leading training resource from the Roofing Association of New Zealand (RANZ). The guide series also makes references to the Code of Practice guidelines from the New Zealand Metal Roofing Manufacturers Association Inc (NZMRM).
Other Building Professionals – Coming Soon
The RANZ Roofing Guide is currently available exclusively to RANZ and NZMRM Members, and will be made more widely available soon.
If you'd like to be notified upon its release, please Contact Us